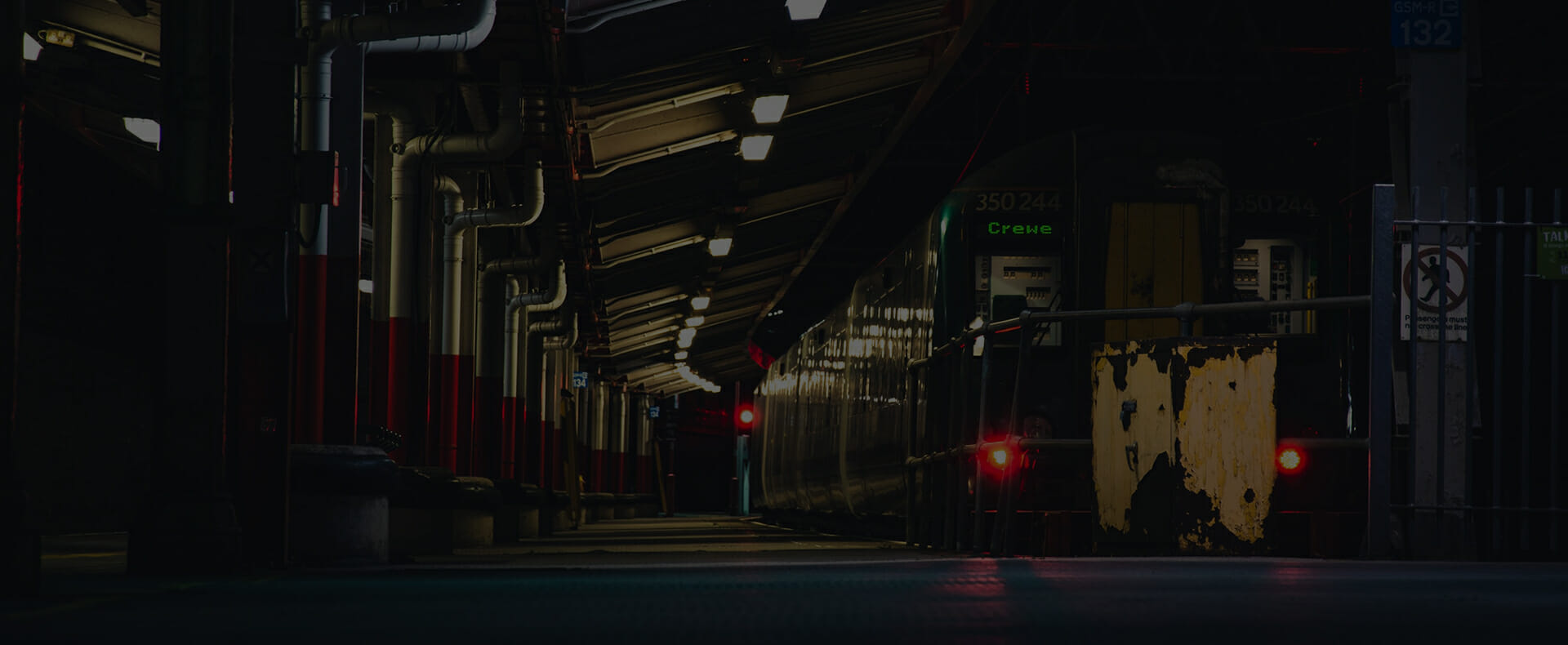 Split Ticketing Terms and Conditions
The customer must observe any ticket restrictions and can only use trains that stop where they change from one ticket to the next.
Split tickets are permitted by the National Rail Conditions of Travel, provided that the train you are travelling on stops at the departure stations named on your split tickets.
When using Split Tickets, you don't have to get off the train where you change from one ticket to another.
Ensure that if a journey involves changing trains that you do so and don't continue to travel on the first train you boarded.
If your onward split ticket is an Advance ticket and a previous train delay means you miss a connection, your Advance ticket will become invalid for the change of train.
If a train breaks down or there's bad weather, then, strictly speaking, the onus upon the train company is to get you to the destination shown on the ticket you are travelling on.
Time restrictions must be adhered to, for example:
Not using an off-peak split ticket during peak time. If using an advance ticket with a specific time and route, then the train this corresponds to must be used with Split Tickets, you may have a different seat reservation with each ticket.
Rail Ticket Terms and Conditions
These Terms & Conditions are supplied by Raileasy, our Ticketing partner
Tickets on Splitmyfare.co.uk are sold in association with Raileasy.co.uk a retailer of UK rail tickets. Splitmyfare.co.uk does not set the terms and conditions of the various ticket types. It is the individual train operating companies (TOCs) that do that. Splitmyfare.co.uk passes these on to you, the customer. However, Splitmyfare.co.uk does have several requirements, which you must agree to before buying a ticket.
1. National Rail Conditions of Carriage
The National Rail Conditions of Carriage set out the minimum level of service you are entitled to expect plus your rights and responsibilities when travelling on the National Rail network. You can view these in total on the national rail conditions of travel.
The Uniform Rules for the Contract of International Carriage of Passengers by Rail ("CIV") apply to train travel on Eurostar services and apply in place of the National Rail Conditions of Carriage for journeys to and from London International. These can be found here along with the terms and conditions for Eurostar tickets.
2. Confirmation Of Your Booking
As soon as your booking is confirmed, a confirmation email with your reference number will automatically be emailed to the email address you entered at the time of booking. Your reference and journey details will also be shown on the screen. Please make a note of your booking reference.
(i) If you have not received your confirmation email, then you can get it resent by contacting us and providing your booking reference.
(ii) If you think you have mistyped your email address, then it is your responsibility to contact us and we will then resend it to you.
(ii) If you have not received your confirmation email and you do not contact us within 28 days of making the booking, the right to a refund will be forfeited.
3. Ticket On Departure
If you select a departure point where ticket on departure machines are available, Split My Fare encourages you to purchase your tickets on this basis. Picking up your tickets just before you travel is very convenient. However, there are several conditions you must abide by.
a. You must have the payment card to collect the tickets
(i) You must use the same card to pick up your tickets that you used to buy them. If your card has been replaced by the bank, the new card will not work, even if the details are the same.
(ii) You are given a "ticket collection reference" when you buy your tickets and you need to type that into the ticket delivery machines at your departure station but you also have to insert the card used to buy the tickets into the machine. The machine will not deliver the tickets without the card so it is your responsibility to have the card used for booking in your possession when you pick up your ticket. We recommend that you print the confirmation email containing your reference for ease of collection.
(iii) REMEMBER you may collect your tickets from the moment you book from any TOD station so if your card will expire before the departure date you must collect them before the card expires.
(iv) If your card is stolen or lost please call the number on your confirmation email IMMEDIATELY. We may be able to unlock the booking to Any Card Collect if given sufficient time.
b. Arrive at least 20 minutes before travel
You must make sure you arrive in enough time to collect your tickets, we recommend at least 20 minutes before departure. You cannot travel with just a ticket collection reference, you must have your tickets to travel.
c. Early morning travel
If you are travelling early in the morning, you must check the opening times and accessibility of the ticket collection machines. Sometimes these are only available in ticket offices which open later than the station itself.
d. Issues with the ticket machines
(i) In the event the ticket collection machines are not working, you should go to the ticket office. In the event there is no one at the ticket office, please use your phone to take a picture of the faulty machine as proof that you were unable to collect the tickets from your departure station. You will be allowed to collect your tickets at the next station.
(ii) Some ticket collection machines are located in unmanned stations but they will have a contact number on them if the machine breaks down. If it is not possible to get your tickets, there is a chance you will be charged again on the train. Split My Fare will refund the original tickets as long as you can demonstrate you have arrived in time, gone to the ticket office if available and contacted our call centre. It will be very useful if you can take a picture of a closed ticket office, i.e there was no one there to assist you in getting your tickets printed before travel.
e. Be patient with the machines
(i) Please ensure you have received all your "coupons" (tickets) before moving away from the machine. You will be able to check the number of coupons you should have, either on a message from the machine, or one of your coupons will indicate how many there should be in total. The collection receipt itself doesn't count as a coupon.
(ii) If your tickets or a portion of your tickets fails to print there may be an issue with the machine, please flag down a station staff in the first instance. They should go and open up the machine to see if the tickets are stuck inside. Unfortunately, if your tickets fail to print we will be unable to offer a refund, the responsibility lies with the train company that manages the station. Raileasy is a retailer and therefore do not own any of the issuing machines.
4. E-Tickets
(i) When purchasing your Ticket, we make it clear the type of tickets you are booking. It is your responsibility to check and ensure that you are happy with the ticket delivery option you have selected.
(ii) If you think a mistake has been made then you may amend/cancel your journey, more information is provided here. Amendments & Cancellations rules apply (see section 7 below).
(iii) Your Ticket is evidence of your entitlement to travel so you must ensure that you have battery on your smartphone on the day of travel. You may print a backup copy at home as a backup.
(iv) If you are asked to show your tickets at the barrier or onboard the train, then show your E-Tickets on your phone or supply your self-printed copy.
(v) E-Tickets cannot be changed to TOD (Ticket On Departure) or printed at the self-service ticket machines or ticket desk at the station.
5. Seat Reservations
Where possible Split My Fare will assign seat reservations for your journey, please note only advance tickets come with compulsory reservations and these are subject to availability. If you purchase a flexible ticket seat reservations cannot be guaranteed. Split My Fare will also assign seating preferences where possible but again these cannot be guaranteed as they are subject to availability. Split My Fare cannot be held responsible for customers that do not receive seat reservations or their preferred seating arrangements.
Please note that Split My Fare are unable to reassign seats after a booking has been made therefore you must ensure that you are happy with the seats that have been issued to you during the booking process.
6. Re-Checking train times
Please make sure you check your train times before you travel at National Rail Enquiries on 03457 48 49 50 or via the website www.nationalrail.co.uk to make sure there haven't been any changes to your journey as a result of engineering works for example.
7. Amendments & Cancellations
(i) The terms and conditions applicable to your ticket type determine the circumstances under which it can be cancelled/refunded all tickets are amendable. The ticket type's fare terms are set by the train operating companies not Split My Fare. Please check the terms and conditions of your ticket before you proceed to purchase to make sure they meet your needs.
(ii) The fare terms and conditions can be viewed when you select the times and price that suits and by clicking on the information icon next to the fare price.
(iii) As a general rule, the fares found by selecting "cheapest" on the fares and timetable will be amendable but not cancellable/refundable. The more expensive flexible fares are usually amendable and refundable.
(iv) You may be able to amend your journey at your departure station. You will usually be charged £10 per ticket (as well as the price difference) at the station for changing your journey.
To amend through Split My Fare, please access our Refunds/Amendments/Cancellations page which will provide more information on how to do this.

(v) To cancel or amend your journey please visit our Refunds/Amendments/Cancellations page.
(vi) Note that for Advance tickets, only times and dates may be amended before the original journey but not the origin or destination. The amendment process is to rebook your journey and claim a refund on the originals. All amendments/rebooking for ADVANCE (non-refundable) type tickets must be made before the original departure date/time. After that time the ticket has no value and a refund will no longer be applicable.
(vii) Refunds must be processed within 28 days of the travel date for a single or within 28 days of the last date of validity for the return portion in the case of a return ticket. If you have the tickets in your possession they must be returned wholly unused within the allotted time by trackable delivery as instructed on the Amendments/Refunds/Cancellations link, to the address provided.
(viii) All amendments and cancellations/refunds are subject to a £10 administration fee on the face value of the tickets only. If an amendment results in a lower price ticket, the difference in fare will not be refunded. The £10 cancellation fee is charged per booking reference. Booking fees and share of split ticket savings commission are non-refundable.
(ix) If you have a flexible return ticket, a full refund less a £10 admin fee if wholly unused and if submitted within 28 days of the expiry date of the ticket. If the inward portion is used, no refund may be given on the outward portion. If the outward portion is used the cost of the applicable single fare less a £10 admin fee can be claimed on the inward journey.
* PLEASE NOTE Single fare plus £10 admin fee is often more expensive than a return fare so in most instances no refund will be given on part-used tickets.
(x) Please note for return journeys, if you are re-booking just the outward or the return journey it may be cheaper to amend the entire journey, please check available fares.
Delay Repay:
If you have completed your journey but was significantly delayed and your ticket(s) are used, ie you have travelled to your destination via an alternative route due to train cancellation/delay, you are not entitled to a refund but you are eligible for a compensation claim from the Train Company who operated your journey.
Tickets on splitmyfare.co.uk are sold with Raileasy as the retailer, delayed and cancelled trains lie outside of our and their responsibilities.
If you are unsure which train company you travelled with please refer to your itinerary in the confirmation email. You may be able to submit an online claim form through the Train Company website.
Website Terms and Conditions
TERMS AND CONDITIONS OF USE
Introduction
These terms and conditions apply between you, the User of this Website (including any sub-domains, unless expressly excluded by their terms and conditions), and Rail Compare Ltd T/A Split My Fare the owner and operator of this Website. Please read these terms and conditions carefully, as they affect your legal rights. Your agreement to comply with and be bound by these terms and conditions is deemed to occur upon your first use of the Website. If you do not agree to be bound by these terms and conditions, you should stop using the Website immediately.
In these terms and conditions, User or Users means any third party that accesses the Website and is not either
(i) employed by Split My Fare and acting in the course of their employment or (ii) engaged as a consultant or otherwise providing services to Split My Fare and accessing the Website in connection with the provision of such services.
You must be at least 18 years of age to use this Website. By using the Website and agreeing to these terms and conditions, you represent and warrant that you are at least 18 years of age.
Intellectual property and acceptable use
1. All Content included on the Website, unless uploaded by Users, is the property of Split My Fare, our affiliates or other relevant third parties. In these terms and conditions, Content means any text, graphics, images, audio, video, software, data compilations, page layout, underlying code and software and any other form of information capable of being stored in a computer that appears on or forms part of this Website, including any such content uploaded by Users. By continuing to use the Website you acknowledge that such Content is protected by copyright, trademarks, database rights and other intellectual property rights. Nothing on this site shall be construed as granting, by implication, estoppel, or otherwise, any license or right to use any trademark, logo or service mark displayed on the site without the owners prior written permission
2. You may, for your own personal, non-commercial use only, do the following:
a. retrieve, display and view the Content on a computer screen
b. download and store the Content in electronic form on a disk (but not on any server or other storage device connected to a network)
c. print one copy of the Content
3. You must not otherwise reproduce, modify, copy, distribute or use for commercial purposes any Content without the written permission of Split My Fare.
Prohibited use
4. You may not use the Website for any of the following purposes:
a. in any way which causes, or may cause, damage to the Website or interferes with any other persons use or enjoyment of the Website;
b. in any way which is harmful, unlawful, illegal, abusive, harassing, threatening or otherwise objectionable or in breach of any applicable law, regulation, governmental order;
c. making, transmitting or storing electronic copies of Content protected by copyright without the permission of the owner.
Links to other websites
5. This Website may contain links to other sites. Unless expressly stated, these sites are not under the control of Split My Fare or that of our affiliates.
6. We assume no responsibility for the content of such Websites and disclaim liability for any and all forms of loss or damage arising out of their use.
7. The inclusion of a link to another site on this Website does not imply any endorsement of the sites themselves or those in control of them.
Privacy Policy and Cookies Policy
8. Use of the Website is also governed by our Privacy Policy, which is incorporated into these terms and conditions by this reference. To view the Privacy Policy and Cookies Policy, please click on the following: splitmyfare.co.uk/privacy-policy.
Availability of the Website and disclaimers
9. Any online facilities, tools, services or information that Split My Fare makes available through the Website (the Service) is provided; as is and on an as available basis. We give no warranty that the Service will be free of defects and/or faults. To the maximum extent permitted by the law, we provide no warranties (express or implied) of fitness for a particular purpose, accuracy of information, compatibility and satisfactory quality Split My Fare is under no obligation to update information on the Website.
10. Whilst Split My Fare uses reasonable endeavours to ensure that the Website is secure and free of errors, viruses and other malware, we give no warranty or guarantee in that regard and all Users take responsibility for their own security, that of their personal details and their computers.
11. Split My Fare accepts no liability for any disruption or non-availability of the Website.
12. Split My Fare reserves the right to alter, suspend or discontinue any part (or the whole of) the
Website including, but not limited to, any products and/or services available. These terms and conditions shall continue to apply to any modified version of the Website unless it is expressly stated otherwise.
Limitation of liability
13. Nothing in these terms and conditions will: (a) limit or exclude our or your liability for death or personal injury resulting from our or your negligence, as applicable; (b) limit or exclude our or your liability for fraud or fraudulent misrepresentation; or (c) limit or exclude any of our or your liabilities in any way that is not permitted under applicable law.
14. We will not be liable to you in respect of any losses arising out of events beyond our reasonable control.
15. To the maximum extent permitted by law, Split My Fare accepts no liability for any of the following:
a. any business losses, such as loss of profits, income, revenue, anticipated savings, business, contracts, goodwill or commercial opportunities;
b. loss or corruption of any data, database or software;
c. any special, indirect or consequential loss or damage.
General
16. You may not transfer any of your rights under these terms and conditions to any other person. We may transfer our rights under these terms and conditions where we reasonably believe your rights will not be affected.
17. These terms and conditions may be varied by us from time to time. Such revised terms will apply to the Website from the date of publication. Users should check the terms and conditions regularly to ensure familiarity with the then current version.
18. These terms and conditions together with the Privacy Policy and Cookies Policy contain the whole agreement between the parties relating to its subject matter and supersede all prior discussions, arrangements or agreements that might have taken place in relation to the terms and conditions.
19. The Contracts (Rights of Third Parties) Act 1999 shall not apply to these terms and conditions and no third party will have any right to enforce or rely on any provision of these terms and conditions.
20. If any court or competent authority finds that any provision of these terms and conditions (or part of any provision) is invalid, illegal or unenforceable, that provision or part-provision will, to the extent required, be deemed to be deleted, and the validity and enforceability of the other provisions of these terms and conditions will not be affected.
21. Unless otherwise agreed, no delay, act or omission by a party in exercising any right or remedy will be deemed a waiver of that, or any other, right or remedy.
22. This Agreement shall be governed by and interpreted according to the law of England and Wales and all disputes arising under the Agreement (including non-contractual disputes or claims) shall be subject to the exclusive jurisdiction of the English and Welsh courts.
Rail Compare Ltd details
23. Rail Compare Ltd is a company incorporated in England and Wales with registered number 07835213 it operates the Website www.splitmyfare.co.uk. You can contact Rail Compare Ltd by email at [email protected].