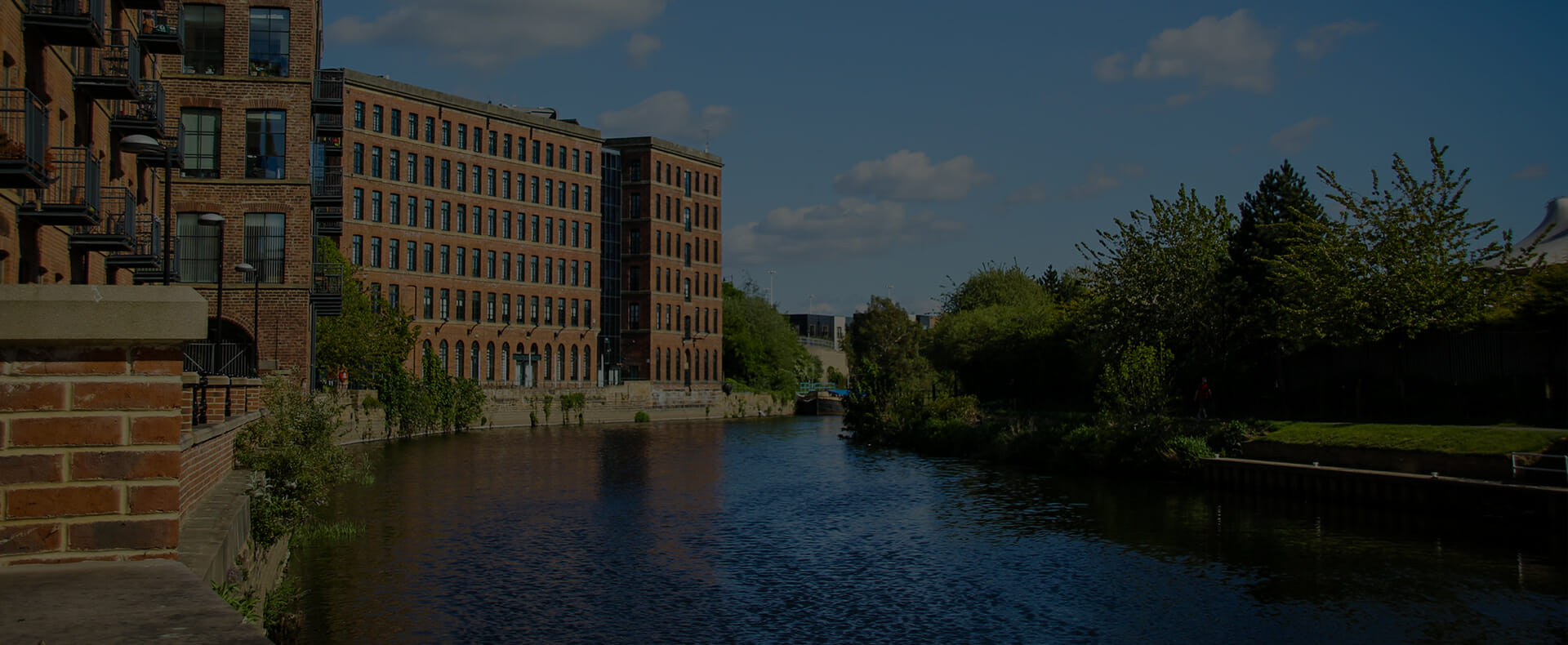 Cheap Train Tickets to Leeds
Get the cheapest fares to Leeds with our split ticket search
Cheap Trains to Leeds
The Jewel of West Yorkshire is fast becoming one of the most vibrant, culturally diverse and fun cities in the country. Here are our top tips for getting here and what you need to check out when you're here.
With brilliant train links to London and the Midlands, Leeds is one of the best places to stop for a weekend. Kirkgate Market is the largest covered market in Europe, The Royal Armouries is a great day out for the family, and there are many independent restaurants to eat and drink your way around. The city is a great destination, ideal for families and groups of friends and is just a 3.5-hour train journey from London. It's great for young people, with a lively nightlife.
Tip 1
Book in advance to get the cheapest fares
Lower priced advance tickets to Leeds are made available by train companies up to 12 weeks ahead of travel. Advance fares sell out fast, buy them as early as possible to ensure you get the cheapest tickets. If you can't book until the day of travel, advance tickets may be available up to an hour before departure, though they will often sell out before then.
There are regular trains to Leeds from all over the country. There are direct services from Manchester and Newcastle, with Transpennine Express and London with LNER. There are faster intercity trains in operation to speed up your journey.
Tip 2
Avoid booking fees
Other ticket retailers charge fees for each journey you book with them. The trainline charges up to £1.50 per booking. SplitMyFare does not make you pay a booking fee, only if you manage to split your ticket do we take 10% of the saving made. If we don't find you a split ticket, there will be no fee.
Leeds station is right in the city centre, walking distance from one of the UK's busiest shopping areas. There are not many local train stations, the best way to explore is by bus. Roundhay Park is an excellent place for a walk, reachable in 30-40 minutes by bus.
Tip 3
If your train is delayed, request a refund
Delay Repay allows you to claim a full or partial refund on your tickets to Leeds when your train is delayed. Compensation can vary according to who you are travelling with but usually is available on any delays over 15 minutes. Check with the operator what their policy is and apply for your refund through them.
Among the fastest-growing cities in the UK, Leeds is known for its lively nightlife and a massive range of shops. The newly constructed Victoria Gate has a range of boutiques and high-street and is a short walk from the Trinity shopping centre, which has a food truck dining hall.
Tip 4
It costs more to travel to popular destinations at peak times
You can typically find cheap trains to Leeds outside peak hours, from late morning to later afternoon. Avoiding travel on weekends and going midweek can also save money. If you can stop at a quieter station outside Leeds, you can also cut travel costs.
From Leeds Station, it is possible to reach the rest of Yorkshire, it is worth leaving your car at home. There are direct services to the Yorkshire Dales, Manchester and York. When staying in Leeds, book a hotel near the station for easy access to Kirkgate Market and the city's restaurants.
Tip 5
Book your tickets in a group
If you're travelling to Leeds in a group of 3 to 9 people and looking for cheap train tickets, you can get 1/3 off during off-peak hours if you book together. Collect with e-Tickets to avoid multiple paper tickets. We automatically add Groupsave Discount to your booking if it is eligible.
The Armouries is one of the best museums in the UK, it was built in 1996 to hold weapons and armouries from the Tower of London. With armours used for fencing, jousting and even Indian elephants, there are plenty of things to see. To get to the Armouries, hop on the free ferry from Granary Wharf at Leeds railway station's southern entrance.
Top Leeds Tours and Attractions
Tip 6
Compare the price of Single and Return tickets
If you are going on a round-trip to Leeds, it is worth comparing a return fare cost with two singles to get the cheapest fare. SplitMyFare automatically finds you the cheapest combination of tickets to ensure the most significant saving.
Kirkstall Abbey is a medieval cathedral built-in 1152 by the Cistercian monks. The Abbey has a weekend food market, and pop-up events are held on the grounds from April to November, attracting plenty of visitors. The Abbey Home Museum is worth visiting, with beautifully reconstructed shops and buildings, and exhibitions for children.
Tip 7
Take a slower train
If you don't mind taking longer to reach your destination, taking a less direct train involving changes may get you the cheapest tickets to Leeds. If a slower train saves you money, we will automatically show you this journey; if you only want to see the fastest trains, you can select to do so.
Bundobust has incredible vegetarian and vegan Indian street food at a low price. Headrow House has fantastic rooftop terraces where you can soak up the Yorkshire sunshine.
Tip 8
Compare first-class and standard fares
When demand for 1st class is low, the price of a 1st class train ticket may be similar to or cheaper than a standard fare. You will get the benefits of travelling first-class, including free food and drinks and a larger, comfier seat.
Leeds is famous for its nightlife; Call Lane has various bars including a Tiki Bar & the famous Backroom speakeasy. For a more relaxed drink, check out the Lazy Lounge with local gins and cocktails, it's a 2-minute walk from Leeds Station's south entrance.
Tip 9
If you travel regularly, get a railcard
Railcards give you 1/3 off rail fares, they provide a great way to get
very cheap train tickets
. Additional benefits of a Railcard include free entry to attractions and retail discounts.
Most railcards cost £30, the Two Together Railcard gives two adults 1/3 off fares.
The Family and Friends Railcard provides 60% off children's fares and 1/3 off adult fares for up to four adults and four kids.
The Senior railcard gives 1/3 off tickets, at a reduced cost of £70 for three years.
Disabled passengers can use the Disabled Persons Railcard to make savings on train tickets, it costs £30 a year with a discount of 1/3 off most tickets.
Other Railcards available include the Network, 16-25, and 26-30 Railcard.
You can find more information on the Railcard website, Railcards can be found on sale at any National Rail Ticket Office.
Tip 10
Travel with Flexibility
Use our booking engine to look at different dates and times of travel to save money. You can make huge savings on your tickets by being flexible.
Frequently Asked Questions
How can I get the cheapest train tickets to Leeds?
You can get the cheapest train tickets to Leeds by splitting your ticket with us, savings of up to 90% are available.
What is the cheapest way to travel to Leeds?
The train is still the cheapest way to travel to Leeds, use our tips above to save more money.
How do I get to Leeds by Train?
You can get to Leeds in under 2h 30m from London Kings Cross. There is now even a faster Azuma Train.