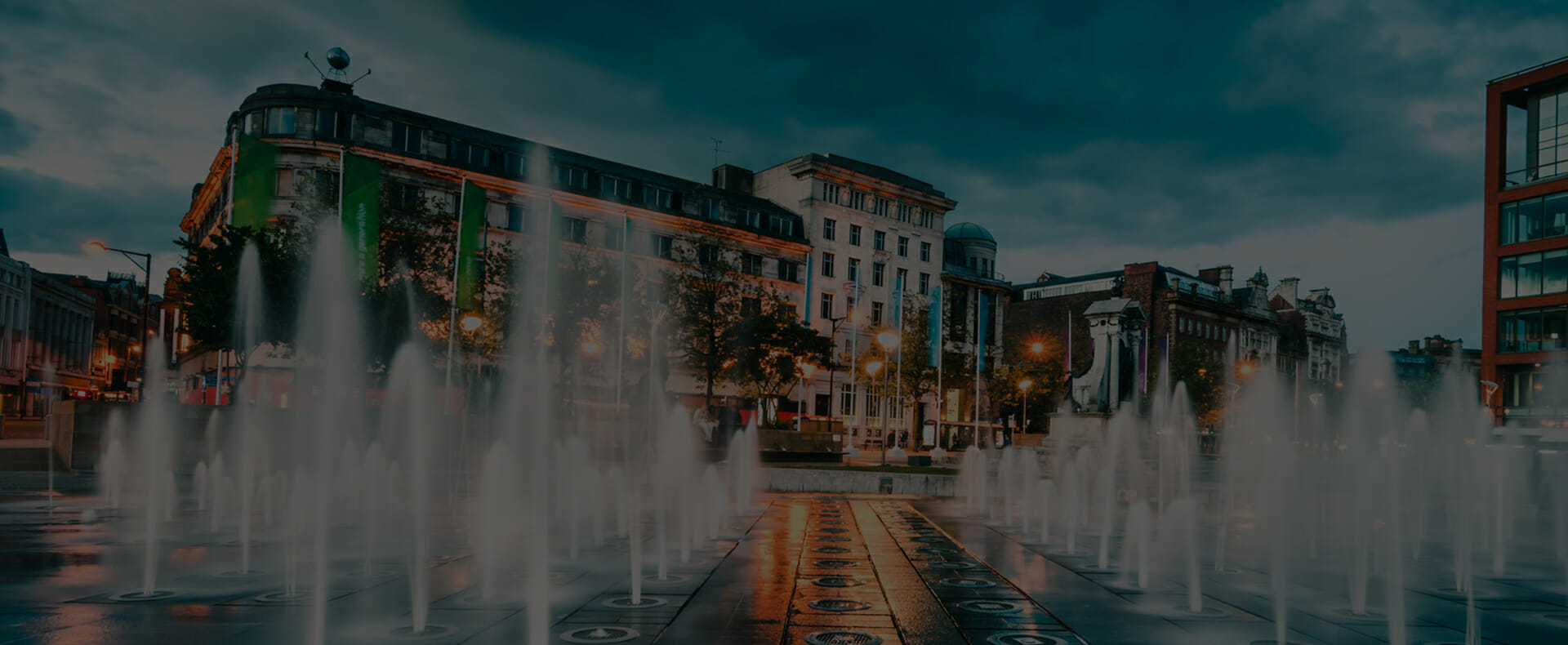 Cheap Train Tickets to Manchester
Get the cheapest fares to Manchester with our split ticket search
Cheap Trains to Manchester
"When entering for the first time a town like Manchester, a stranger, overwhelmed by the new and interesting spectacle presented to him, scarcely dares look this giant full in the face at once...." J.G.Kohl
This destination guide for Manchester provides tips to make your journey even cheaper.
Tip 1
If you can, book in advance for the cheapest tickets
To get the best price on trains to Manchester, book your journey early. Most operators release advance tickets up to 12 weeks before travel. Advance fares are in high demand, so the earlier you can book, the better. If you can't buy your ticket until the day of travel, advance fares may be available up to one hour before departure if they haven't sold out.
Take in a match at Old Trafford or The Etihad Stadium, enjoy an exciting visit to Manchester Town Hall, or watch a play at the Royal Exchange Theatre. Manchester is an excellent destination with some of the UK's best attractions, ideal for families and groups of friends, and a popular place to travel on business.
Tip 2
Use a site that doesn't charge a booking fee
Split My Fare doesn't charge any credit card or booking fees, we only deduct 10% of any saving made if you successfully split your ticket. If we don't find you a split ticker for your journey, you won't be charged any fee. Most other retailers charge booking fees, Trainline charge up to £1.50 on every ticket you book.
Tip 3
If your train is delayed, claim a refund through Delay Repay
Unfortunately, trains don't always arrive on time at the station. If your train is late, claim a full or partial refund on your tickets to Manchester with Delay Repay. Check with the Train Operating Company you travel with what their refund policy is, some operators offer compensation for any delay over 15 minutes. Make your claim for a refund with the operator directly.
Tip 4
Travel on quieter routes to less popular stations
Train ticket prices are based on demand, busier routes to busier stations in the city centre are likely to be more expensive. Find a cheap train ticket to Manchester by staying on a quieter, less direct route which may involve changes. If you depart your train just outside Manchester, you may make a more significant saving.
The Museum of Science & Industry is worth a visit if you've got kids. If you're looking for a good night out, The Printworks is a great place to go.
Manchester's most famous football clubs, City and United, have huge stadiums that are worth visiting. The city has a huge student population, a buzzing social scene with many pubs and clubs and is the birthplace of the industrial revolution. Manchester is the third most visited city in the U.K.
Tip 5
When travelling in a group, book together
You can get 1/3 off tickets when you travel together in a group of 3 to 9 people. Make sure to take the same train during off-peak hours, a discount is automatically applied to your journey if it is eligible. Avoid the hassle of the multiple paper tickets, there might be if you find
split train tickets
to Manchester, select to receive e-Tickets and forward them to your group..
Mancunians are known for their strength and togetherness in a forward-thinking city that they take pride in. The city is home to many famous musical acts, great shopping centres, and restaurants run by top chefs including Simon Rogan and Jason Atherton. Manchester has plenty to offer to tourists no matter what they are looking for.
Top Manchester Tours and Attractions
Tip 6
Compare the price of single and return tickets
When taking a round trip to Manchester, it can be worth comparing single and return fares to find the cheapest train tickets. Two single tickets may work out less expensive than a return, Split My Fare works out and sells you the cheapest combination of tickets.
Tip 7
Take a slower train to Manchester
If you're looking for
cheap train tickets
to Manchester and don't mind taking slightly longer to get to your destination, take a slower train. If a less direct train that may involve changes is cheaper, we will show you this option. If you only want to see the quickest journeys to Manchester, you can select to only see these faster trains.
The Northern Quarter is a 10-minute walk from Manchester Piccadilly, here you can experience a taste of what sets Manchester apart. Head to the Castlefield conservation area to see the 18th-century canal system. The interactive Museum of Science and Industry traces the period of the city when it was a textile powerhouse
Tip 8
Compare the price of standard and first-class tickets
First-class Tickets may sometimes be similarly priced or even cheaper than standard class Tickets. If few first-class tickets have been sold their price may be reduced, whereas if standard class has been fully booked the cost of these fares will be much higher. Compare the price of standard and first-class easily on our site using a simple dropdown.
Tip 9
If you travel a few times a year, get a Railcard
If you use a railcard, you can save up to 1/3 on your train tickets to Manchester. Railcards are great for regular travellers, but even if you only travel a few times a year, savings can be made. Railcards provide additional benefits of free entry to major attractions and retail discounts.
Railcards are relatively cheap at £30 per year, some are available for 3 years at around £70.
If you're travelling in a couple, the Two Together Railcard can save you 1/3 off most tickets.
The Family & Friends Railcard is perfect for those travelling in a group of friends, or with family. The card gives 1/3 off adult fares, and children get 60% off, it can be used for up to four adults and four children.
The Senior Railcard for over 60s gives 1/3 off most tickets, a 3-year card is available for £70.
Disabled Passengers can purchase a Disabled Person's Railcard for £20 a year, getting 1/3 off tickets.
Other Railcards available include the 16-25, 26-30 and Network Railcard.
You can find more information on the Railcard website and purchase your Railcard at any National Rail Ticket Office.
If you like literature and are familiar with Elizabeth Gaskell, author of "North and South", visit the author's house, converted into a museum. Formerly known as 84 Plymouth Grove, the museum has been listed as a neoclassical villa, preserved to honour the author and her family.
Tip 10
If you're flexible in your travel look at different dates and times
If you're looking for cheap train tickets and don't have strict plans, it is worth comparing the prices on different days on different dates. You might find one date has advance tickets available, whereas another doesn't. Travelling on a weekday rather than at the weekend can also help cut costs.
You can easily reach the Airport from Manchester Piccadilly Station, journeys take around twenty minutes. Both Piccadilly and the Airport station are open seven days a week and are serviced by TransPennine Express and Northern Rail. In between Whitworth West and Oxford Street, you will find Manchester Oxford Road railway station.
Main stations in Manchester
Manchester Airport
Manchester Oxford Road
Manchester Utd Football Gd
Frequently Asked Questions
How long is a train to Manchester?
The length of journey from London to Manchester is typically 2 hours 35 minutes. Trains may take slightly longer during holidays and at weekends.
What train goes to Manchester?
You can get a train to Manchester from almost anywhere, with journeys stopping at Manchester Victoria, Manchester Piccadilly and Manchester Oxford Road.