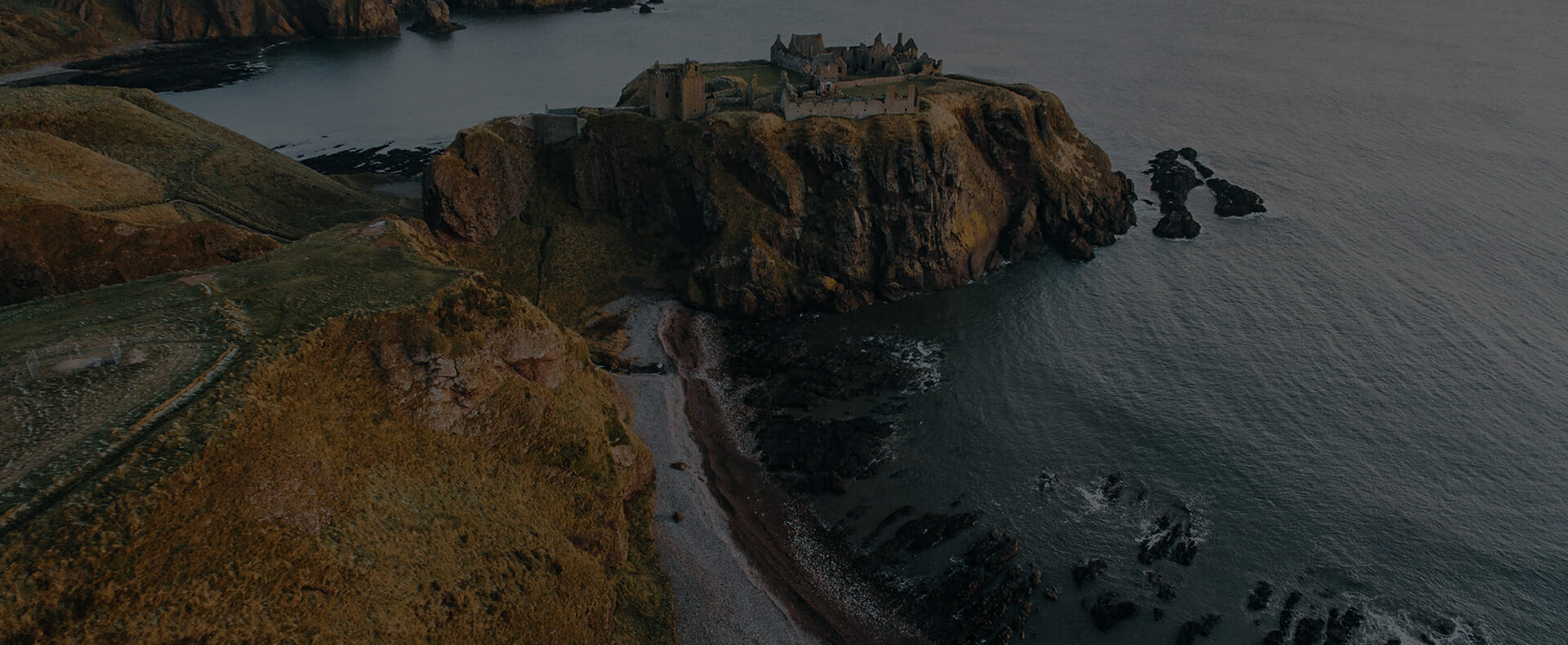 Cheap Train Tickets to Aberdeen
Get the cheapest fares to Aberdeen with our split ticket search
Cheap Trains to Aberdeen
""When I was 12, we went from Glasgow to Aberdeen on a school trip. It was called "fresh air fortnight." "
Billy Connolly
Known as the Granite City, Aberdeen has many beautiful, silvery-grey granite buildings that sparkle on a sunny day. It is the centre of Britain's North Sea oil industry which has made the city one of the costliest places to live in the UK, but it is very affordable to visit. Most of its cultural attractions are free, including the Aberdeen Art Gallery and Aberdeen Maritime Museum.
Tip 1
Book in advance to save money on Aberdeen train tickets
To get cheap train tickets to Aberdeen, we advise trying to book early. You can buy advance tickets up to 12 weeks before you travel, most train companies release them then. These lower-priced fares are popular and sell out quickly, so it is worth booking early to get the most significant savings. If you aren't able to buy your ticket until the day of travel, these tickets are sometimes available up until one hour before your train is due to depart the station. If you follow this tip, you should always get
cheap rail tickets in the UK
.
Tip 2
Avoid booking fees when possible
Booking fees can increase the price of your travel, so try to avoid paying them on your train to Aberdeen. Many ticket retailers charge them, but we don't, and won't charge you to use your credit card either. If we save you money by splitting your fare, we deduct 10% of the savings made. If you don't find a split ticket, then there will be no charge.
Tip 3
Refunds are available on most train journeys
Delays may affect your train to Aberdeen, especially if you are going on a long journey and having to make changes. If you arrive late, you might be eligible for a full or partial refund using the Delay Repay scheme. Check the train operating company's policy you're travelling with to find out what their minimum delay is and apply for compensation through them. Everyone hates delayed trains, but at least this refund means you can save more money on your tickets.
Tip 4
Use quieter routes to get cheap train tickets to Aberdeen
Avoiding the more popular routes and city centre stations can be an excellent way to find cheap train tickets to The Granite City. Demand dictates the price of train tickets, so it costs more to travel to busier stations. If you book tickets which avoid Aberdeen and travel on weekdays during off-peak hours this can help get you cheap train tickets.
Tip 5
Use groupsave to get the cheapest train tickets to Aberdeen when travelling in a group
If you are going to Aberdeen with colleagues or friends, you can make savings by buying your tickets together. Groupsave is available for 3-9 passengers taking the same off-peak train; the discount is automatically applied. You can get up to 1/3 off, making it cheaper to travel to Scotland's east coast. Your journey might involve using many paper tickets, especially if you split your fare. e-Tickets save the hassle of passing these around.
The railway station is located in Aberdeen's city centre, at Guild Street, next to the Union Square Shopping Centre. It's the busiest station in northern Scotland, providing inter-city, regional and sleeper train services. The journey from Montrose and Stonehaven to Aberdeen is one of the most scenic train rides in Britain. Spectacular cliffs rise from the North Sea below, and the view is even better at sunrise.
Tip 6
Two single tickets may be cheaper than a return
Often you will want to make a return journey when travelling to Aberdeen and you might think that a return ticket will be the cheapest. It can often be that two singles cost less than a return, so look at both options before you book. Split My Fare automatically checks all possible combinations to find you the lowest fare for your journey.
Tip 7
Taking a slower train could save you money on train tickets to Aberdeen
When you travel a long way by train to Aberdeen, you might want to take the quickest route, especially if you are in a rush. If you're not in a hurry, it can cost less to travel on a slower train which involves a few changes, rather than travelling directly to your destination. We automatically show you the cheapest journey options available, including slower trains. You can also choose only to see the fastest trains.
Tip 8
Travelling first-class may not be as expensive as you think
If you are travelling from the South of England to the North East of Scotland, your journey will take many hours. You might have considered going first class but think it would cost too much. Ticket prices fluctuate depending on demand. If there are many first-class tickets unsold, the price could be similar to or even cheaper than a standard fare. It is worth using the drop-down on our website to compare and check whether first-class tickets are more affordable. Travelling this way means you have the comfort of more room with bigger seats and free hot drinks and food.
The Maritime Museum overlooking the nautical bustle of Aberdeen Harbour is one of the City's most visited attractions. Centred in a three-storey replica of a North Sea oil platform, the museum provides lots of information about the petrol industry. Another museum to see is the Gordon Highlanders Museum, detailing one of the most famous fighting units of the British Army.
For art lovers, the Aberdeen Art Gallery is a great place to visit. The stylish, marble-lined gallery space exhibits the great works of contemporary English and Scottish painters such as Stephen Conroy, Gwen Hardie and Trevor Sutton.
Tip 9
A railcard could get you the cheapest train journeys to Aberdeen train station
For regular travellers to Aberdeen, a railcard provides a useful way to save money every time you take the train. Even if you only use your card three times a year, it can save you money. There are many types of card available to buy, so you are sure to find one that suits you. You can check the railcard website for more information.
The Two Together Railcard is £30 per year and gives a discount of 1/3. The Family and Friends Railcard offers 60% off for children and 1/3 off for most adults. The card can be used for up to four adult passengers and four children, making it cheaper to travel as a big family or with friends who have kids. The Disabled Persons Railcard is £30 and gives a 1/3 off for disabled passengers. The Senior Railcard is for over 60's and three years costs £70. There is also the Network, 16-25, 26-30 and HM forces Railcard. You can buy all of them from your nearest National Rail Ticket Office.
Tip 10
Be flexible
When looking for the cheapest train tickets to Aberdeen, the most crucial strategy is to be as flexible as possible. Changing your plans to go on a different date, time of day or even from another train station can help you save money. Use our journey planner to help you find the best options for your trip. You may not have flexibility around when you depart or when you want to arrive at your destination. Hopefully, we can still find you cheap tickets through split ticketing.
Frequently Asked Questions
How do I get to Aberdeen?
You can get to Aberdeen from Edinburgh by train in under 3 hours, with services running regularly.
Is Aberdeen worth visiting?
Aberdeen is worth visiting, with lots to do in the City and with it positioned on the coast and near the mountains, there's also plenty to do outdoors.
What is Aberdeen famous for?
Aberdeen is famous for its maritime history, with a strong fishing and shipping industry.