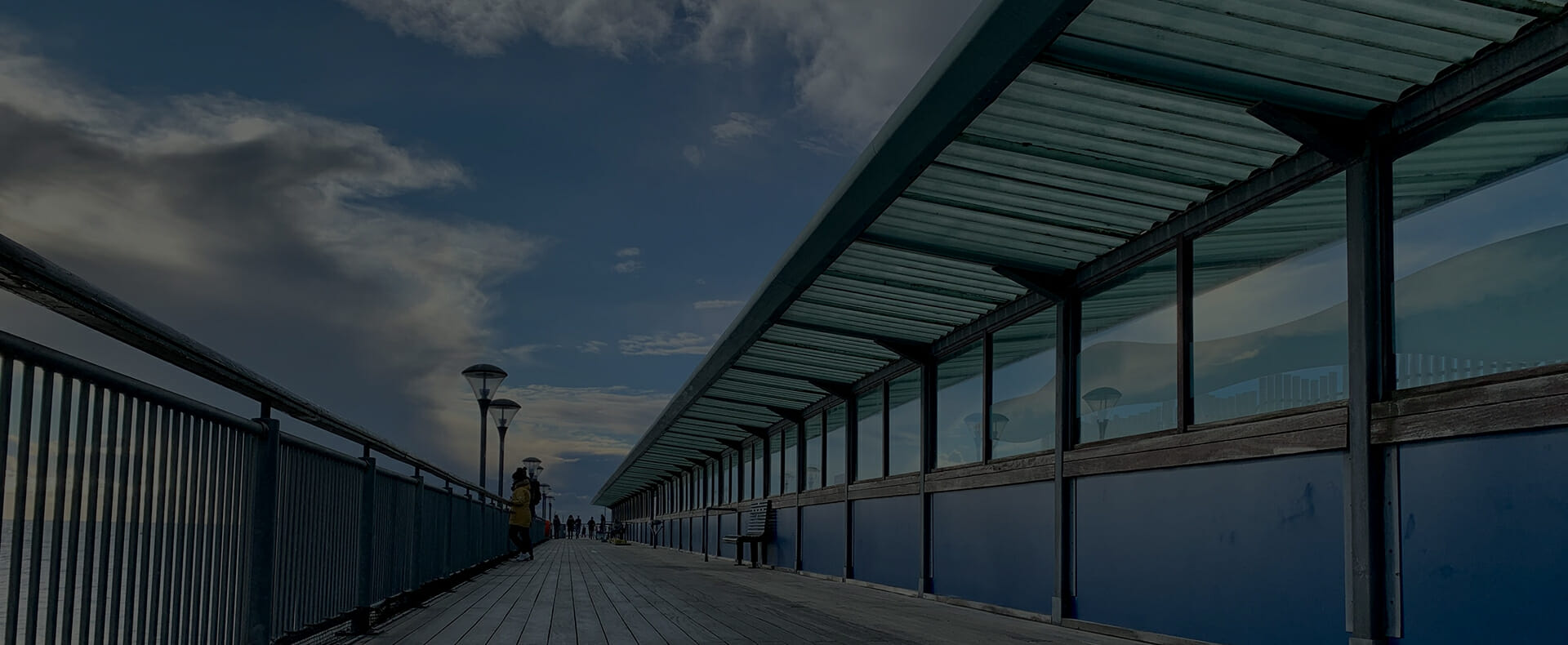 Cheap Train Tickets to Bournemouth
Get the best ticket prices to Bournemouth with our split ticket search
Cheap Trains to Bournemouth
"I didn't go nightclubbing as a teenager in Bournemouth because my friends and I didn't have the money – but we spent a lot of time on the beach, having barbecues, and running into the sea in the middle of the night" Amanda Holden
Tip 1
Book in advance to get the cheaper fares
Advance fares to Bournemouth are available from up to 12 weeks before your departure date. These
cheap train tickets
often sell out quickly, so it is best to book early to avoid missing out. If you can only book at the last minute, sometimes you can find advance tickets available up to 1 hour before departing.
Tip 2
Try to avoid booking fees
Many train ticket retailers charge fees when you book, increasing the cost of your ticket. At Split My Fare, we don't charge booking fees or for using your credit card. Only if you make a split ticket saving will we deduct 10% of what you save. If we don't find you a split fare, there will be no charge.
Bournemouth's gorgeous seven-mile-long beach is a big reason for tourists to visit. This seaside resort in Dorset attracts both older holidaymakers after a relaxing break and young people who want to sample the vibrant nightlife scene. Bournemouth, however, is not just a party town. It's home to many great restaurants and exciting water sports activities.
Tip 3
When your train is late, request a refund
Sometimes, trains don't always run on time, which could delay your arrival at Bournemouth train station. If your train is late, you might be eligible for a partial or full refund with Delay Repay. It is worth checking the policy of the company you travel with and applying for compensation through them. Some operators will payout if your train is just 15 minutes late.
Tip 4
Keep clear of popular routes at busy times
You can find cheaper tickets by travelling at off-peak times on less popular routes. Tickets are priced based on demand; as these times are quieter, prices are usually lower. If you can travel on weekdays, avoiding holiday periods, you can make further savings.
Tip 5
Book as a group to save money
If you are travelling to Bournemouth as a group, book and travel together on the same off-peak train to get cheaper tickets. Any group of 3-9 people can save up to 1/3 off fares using Groupsave; when you book through us, this discount is applied automatically. Collect using e-Ticket and forward them to your group to avoid the many paper tickets there may be, especially if we split your fare for you.
To get to Bournemouth from London, take the Southwest service from Waterloo station. You can also take trains to other stations on the South coast, such as Poole or Weymouth. There are direct trains to Bournemouth from major stations such as Manchester Piccadilly, Birmingham New Street station, Newcastle, and Nottingham.
Tip 6
Two single tickets may be cheaper than a return
If you are going on a round trip to Bournemouth and looking to get the cheapest train tickets, it is worth comparing the price of two singles and a return. Our website automatically finds you the cheapest combination of tickets.
Tip 7
Try travelling on a slower train
You may be in a rush to get to your destination, but you might not mind taking longer. By taking a slower route to Bournemouth, which may involve changing trains, you may be able to save money. If a slower journey is cheaper, we will automatically show you this option. If you only want to see faster trains, you can also select to do so.
Tip 8
First class can be cheaper than you think
You can sometimes find first class tickets to Bournemouth at a similar price to standard fares. This can happen if the demand for these tickets is low as the operator will reduce the price. You will get the additional benefits of first class; travelling in comfort with bigger seats, table service, and free tea and coffee.
Bournemouth is small enough to walk around easily. If you prefer a more comfortable trip, local bus services will take you to the most famous attractions in town.
Many tourists head to Bournemouth for its beach. The golden shoreline is seven miles long and lined with thousands of deckchairs. Behind it sits ornamental gardens, beachside cafes, and playgrounds. There are two piers in the town, the Boscombe Pier and the Bournemouth Pier.
Tip 9
Use a railcard if you are a regular traveller
If you take the train just a few times a year, it is worth getting a railcard. There are many available for different needs, making fares cheaper. You will also get the additional benefits of free entry to some attractions and other discounts.
Most Railcards cost £30 per year, so they are great value for money. You can purchase some cards at a lower price by paying £70 for 3 years.
If you're travelling as a pair, the Two Together Railcard means you can save 1/3 on most tickets.
If you have a family or travel as a big group, use the Family & Friends Railcard. This railcard gives 1/3 off most adult fares and children will receive 60% off most fares. The card can be used for up to four adults and four children.
The Senior Railcard, available for those over 60, provides 1/3 off most tickets, with a 3-year card available for just £70!
Disabled Passengers can purchase a Disabled Persons Railcard for just £20 a year, getting 1/3 off tickets.
There are other cards available, including those for 16-25 and 26-30 year olds. You can find more information on the railcard website and purchase cards from any National Rail Ticket Offices.
Tip 10
Be flexible when buying your tickets
Flexibility is important when trying to buy cheap train tickets to Bournemouth. If you can compare different dates and times, it can save you money. Travelling on a weekday and avoiding weekends, holidays ,and bank holidays can lower costs and travel during off-peak hours.
The Russel-Cotes Art Gallery and Museum is a great place for lovers of history and art. It features a wonderful collection of 19th-century art pieces, including Japanese artefacts. The Atrium Art Gallery at Bournemouth University hosts and showcases interesting artwork by local and international artists.
Frequently Asked Questions
How do I get to Bournemouth by train?
You can get directly to Bournemouth from London Waterloo. This usually takes 2h23m with around 50 trains a day.
What train line is Bournemouth on?
Bournemouth is mainly served by South Western Railway on the London-Weymouth and London-Poole line. CrossCountry also runs trains to Bournemouth from Manchester.