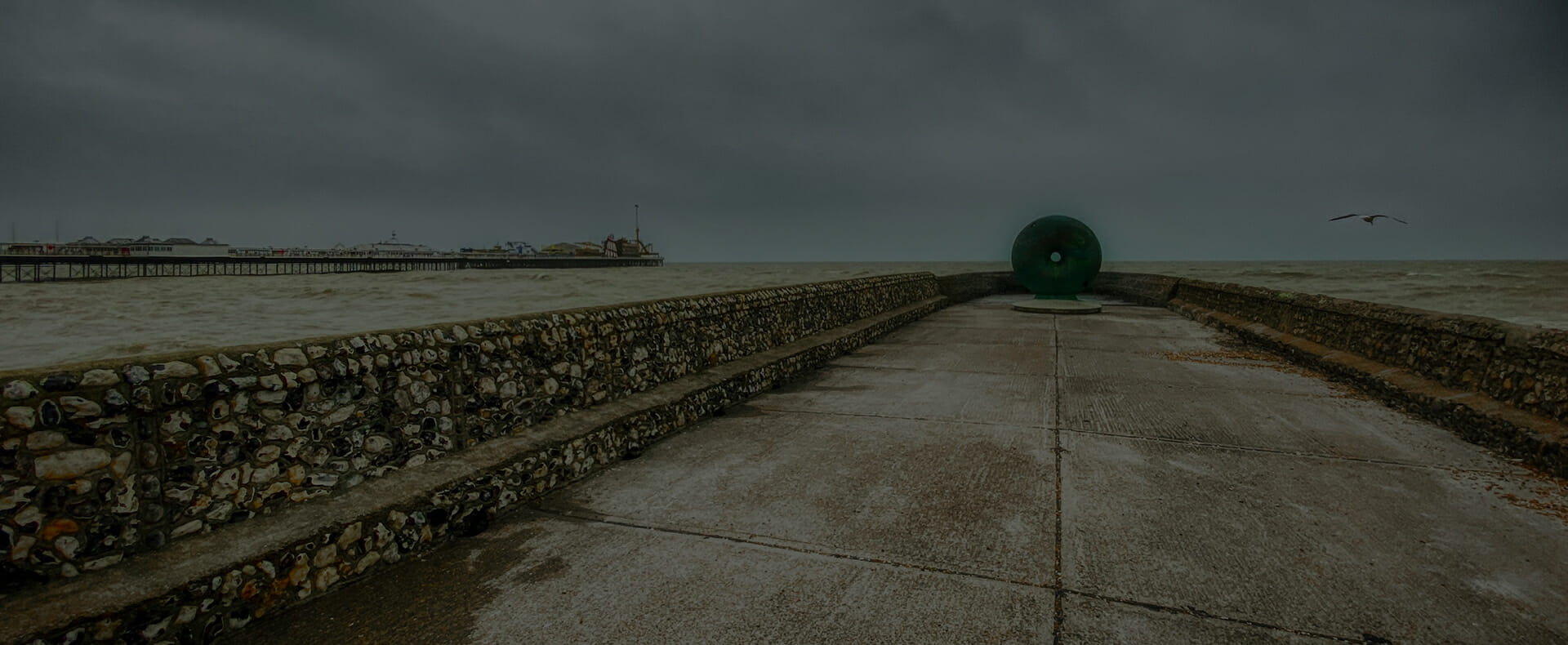 Cheap Train Tickets to Brighton
Get the cheapest fares to Brighton with our split ticket search
Cheap Trains to Brighton
"There is a phrase: 'the sweet smell of success'. And I can only tell you, I've had two experiences of that, and it just smells like Brighton and oyster bars and things like that." Laurence Olivier
A popular destination for Londoners, Brighton is ideal for couples, families, friends and professionals. Take a walk around the beautiful royal pavilion, shop on the quirky street of North Laine or enjoy Ditchling Beacon's views. Brighton offers a fantastic nightlife for young people with a wide array of pubs, bars, and clubs.
Tip 1
Booking in advance will get you cheaper fares
To get the best deal on fares, book in advance instead of waiting until the time of departure. Advance tickets are made available by train companies up to 12 weeks ahead of travel. They sell out quickly, so it is worth booking as early as possible. If they haven't sold out you can get advance tickets up to an hour before departure. It is best to book as early as possible to avoid disappointment.
Tip 2
Use Split My Fare to save on booking fees
Many ticket retailers charge fees for every journey you take with them. We make your trip cheaper as we don't charge any booking or credit card fees. Only if you make a saving by splitting your ticket do we charge 10% of what you save.
From the UK's largest Pride festival to some of the best clubbing spots in the country, it's easy to see why Brighton has become one of the UK's liveliest cities. This English seaside resort is well-loved by travellers worldwide because of its bohemian, hedonistic vibe. Brighton is the perfect place to let loose and go wild, a popular holiday destination for both international and domestic tourists to visit.
We recommend a tour of the shops on The Lanes. If you've got kids, a trip to Brighton Pier and the beach is a must.
Tip 3
Claim a refund for delayed journeys
Sometimes services can be delayed, and your travel disrupted. If your train to Brighton is late, you can claim a full or partial refund with Delay Repay. Check with the train operating company you are travelling with to find out what their policy is. You can apply for compensation directly through them.
Tip 4
Travel on less popular routes at quieter times to save money
Demand can inflate the price of tickets. It is worth staying away from busy city centre stations if you can to make your journey cheaper. Avoid busier stations by taking a less direct route. If you prefer to only see the fastest routes you can do so with us, it is also worth travelling during quieter, off-peak times to save money.
Tip 5
Book together when travelling as a group
When taking the train with 3-9 people, you can get cheap train tickets to Brighton with a Groupsave discount. You can get a 1/3 discount during off-peak hours when you book and travel together on the same train. The saving is automatically added for you. To avoid having many tickets, collect with e-tickets and forward them to the rest of your group.
The fastest way to travel to Brighton from London is to depart from Gatwick Airport railway station. The journey takes less than half an hour. From Central London, you can take the train from London Victoria, which takes less than an hour.
Tip 6
Compare prices of single and return tickets
When looking for cheap tickets to Brighton, compare the price of return and single tickets. Often booking two singles can be less expensive than a return, Split My Fare automatically shows you the cheapest combination.
There are many attractions worth visiting in Brighton. The Royal Pavilion is a must-see, it used to be the seaside retreat for King George IV and is one of the most opulent buildings in the UK. Within the renovated stable block of the Royal Pavilion is the Brighton Museum & Art Gallery, it features an enthralling collection of 20th-century artworks and artefacts. The Royal Pavilion is located in the heart of Brighton's cultural quarter, near North Laine and a few minutes walk from the sea. The Royal Pavilion is a 15-minute walk from Brighton station.
Top Brighton Tours and Attractions
Tip 7
Book a slower train to find savings
If you are not in a rush get a slower train to Brighton to save money, this may take you on a less direct route which involves changes. Split My Fare will show you slower trains when they are cheaper if you only want to see faster trains you can select to do so.
Tip 8
Check the price of first-class compared to standard
It is worth comparing the price of first-class tickets to Brighton with standard tickets. When few first-class tickets have been sold, the price is reduced, and they can be cheaper or a similar price to standard tickets. By travelling first class you have the added benefit of free food and drinks and a larger seat.
Brighton Pier is a popular attraction in the city and a great place to experience the city's bohemian side. Entertain yourself with amusement rides and game arcades. Close by you will find the West Pier, this was closed down in 1975 and started to collapse to the sea in 2002. It has since caught fire twice, marking a sad ending for this historical landmark where Stan Laurel and Charlie Chaplin used to perform.
Tip 9
Purchase a Railcard
If you regularly take the train, it is worth purchasing a railcard. Even if you travel a few times a year, you can make savings of 1/3, get free entry to attractions and benefit from discounts. There are many different Railcards available, the Two Together Railcard, for example, is £30 per year, giving a saving of 1/3.
The Family and Friends Railcard gives children 60% off and 1/3 off for adults, it can be used by up to four adults and four children. This railcard is excellent for a big family or when travelling with friends.
The Disabled Persons Railcard is £30 and gives a 1/3 discount.
The Senior Railcard is for over 60's and costs £70 for 3 years.
Other railcards available include the Network, 16-25, 26-30 and HM forces railcards. You can find Railcards on sale at National Rail ticket offices, more details are on the Railcard website.
Tip 10
Being flexible can help
A great way to save money on your trains to Brighton is by being flexible on the dates and times you can travel. If you are willing to travel on a weekday instead of a weekend, this can cut the cost of your journey as there is lower demand.
Frequently Asked Questions
How do I get to Brighton by train?
You can get to Brighton by train from London or Gatwick easily on the Brighton Main Line operated by Thameslink, Gatwick Express and Southern.
What train line is Brighton on?
Brighton is on the Brighton Main Line, West Coastway Line and East Coastway Line.
How do I get cheap Brighton train tickets?
The best way to get cheap train tickets to Brighton is by splitting your fare with us, it is also worth buying your tickets up to 12 weeks before travel.