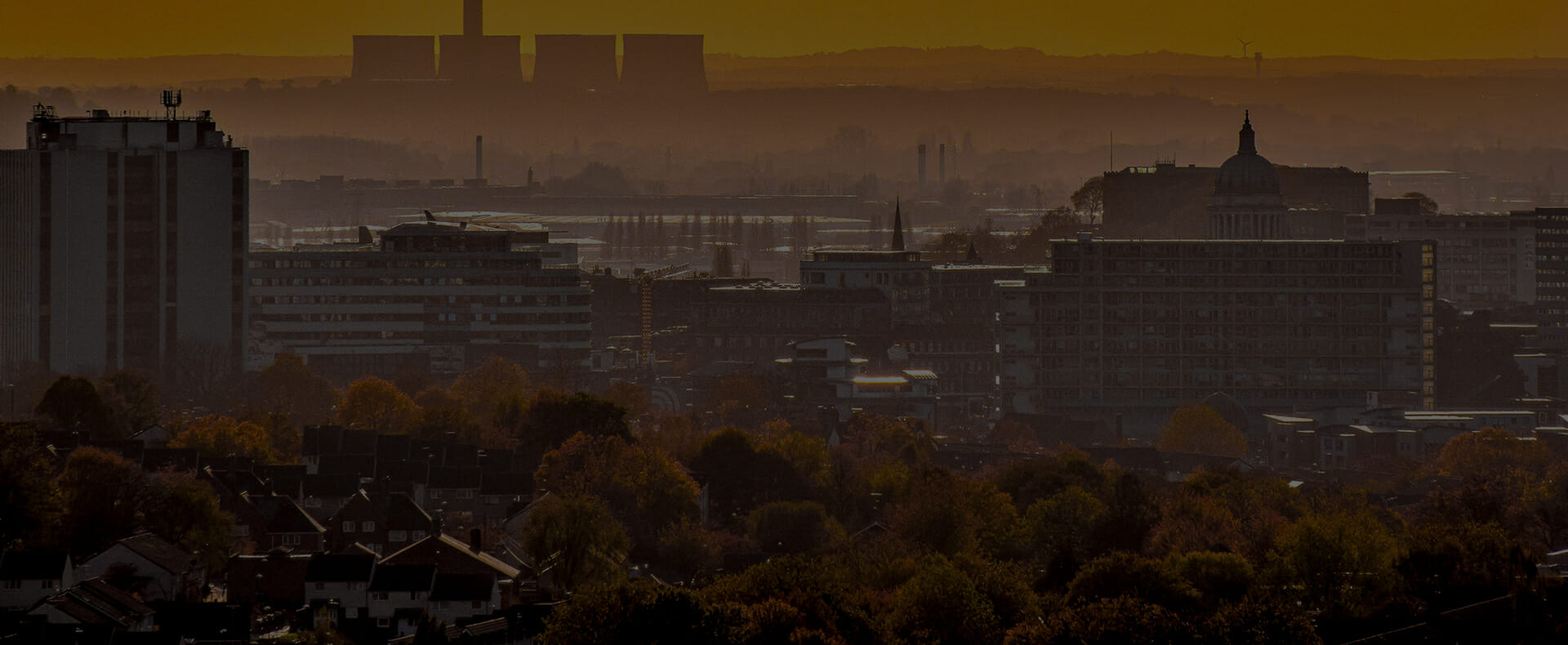 Cheap Train Tickets to Nottingham
Get the cheapest fares to Nottingham with our split ticket search
Cheap Trains to Nottingham
"My Dad is From Nottingham. Although I've only been there twice in my life, I've always found it to be a friendly place that has a good nightlife." Jess Glynne

Everyone has probably heard of Nottingham's Robin Hood, the heroic tale of a man robbing the rich to give to the poor; Nottingham is not just folklore and stories. The city has been named the Home of English Sport by Visit England and a City of Literature by UNESCO.
Tip 1
Buying tickets in advance saves money
Booking your ticket to Nottingham early is a great way to make savings. Rail companies make advance tickets available up to 12 weeks before departure. Book your ticket as soon as you can; demand can be high, advance fares can sell out quickly. If you aren't able to book early, you might be able to buy an advance ticket up to one hour before your journey if they haven't sold out.
Tip 2
Forget booking Fees
When you book with Split My Fare, you benefit from no booking and credit card fees. Other retailers charge these on every journey you make; we only take 10% of any saving made if we can split your ticket. If we don't split your fare, you won't have to pay a fee.
Tip 3
Take advantage of Delay Repay
If your journey is delayed in arriving at
Nottingham train station
, you may be eligible for compensation. You can usually claim a partial or full refund on delays over 15 minutes. Check the Delay Repay policy of the network you are travelling with and claim your refund through them.
Whether you are travelling alone, with friends, or with kids, you will never find yourself short of places to visit in Nottingham. The city is host to the UK's Top City Operator and Bus City Operator. You can travel by bus or tram and purchase tickets that provide access to both.
Tip 4
Travel off-peak
The most expensive time to travel is during peak times when demand for tickets is high. You will
find cheap train tickets
to Nottingham from late morning to late afternoon when trains are quieter. Travelling on a weekday, rather than at weekends can also make you savings.
Tip 5
Make savings on group travel
A group of 3-9 people can make savings on their journey using a group save discount. You can get up to 1/3 off your fare when you book together and travel on the same train at off-peak times. Group travel may involve lots of paper tickets, especially if we split your fare. Collect with e-Tickets and forward them to your group.
The Old Market Square in the heart of the city is the perfect place to begin your trip. It is near the tram stations of Royal Centre and Old Market Square. In the square, you can find a variety of shops and sometimes events or fairs. There is plenty of activities for children and many pubs and restaurants.
Tip 6
Return tickets aren't always cheapest
Often if you're travelling to Nottingham you'll be making a round trip; you might think a return ticket is your best option. It is worth comparing the price of a return with two singles to see which gets you the cheapest fare. ASplit My Fare we check this for you and sell whichever combination is cheapest.
Tip 7
Slower trains can make savings
When travelling by train to Nottingham, you might consider taking a slower train to make savings. There are plenty of trains to consider, local routes or trains with changes can be cheaper. When you book with Split My Fare we will show you slower trains if they are cheaper. You might be in a rush if so you can select only to see the fastest trains to Nottingham.
Tip 8
First Class can be affordable
You may think travelling in standard class is always the cheapest way of getting to Nottingham; this may not always be the case. The price of tickets is based on demand, so if not many first class tickets have been sold the price may be reduced. If there is low demand, first class ticket prices may be similar to standard or cheaper. You will also benefit from travelling in greater comfort with more room, complimentary drinks, and table service.
A mile from the centre of Nottingham is Lace Market, the home of Britain's lace industry. The Nottingham Contemporary Art Gallery and the National Justice Museum are also based here. The City of Caves is a network of man-made caves, carved from sandstone, used as tanneries, bomb shelters and house cellars.
Tip 9
Railcards can make your journey cheaper
There are lots of Railcards available which can make your trip to Nottingham cheaper. Railcards are great for regular travellers, though if you only travel three times a year, you can make savings. Most railcards cost £30 a year; some are available for £70 for three years. All Train Operating Companies accept Railcards; they provide a great way to get cheaper tickets. Another advantage of Railcards is free entry to many attractions and other discounts.
The Two Together Railcard allows two adults to save 1/3 on most fares when travelling together.
The Family and Friends Railcard gives children 60% off travel, adult get 1/3 off. Up to four adults and four children can use the railcard; it is great for large families.
The Senior Persons Railcard is for those over 60. The Disabled Persons Railcard gives those with a disability a discount of 1/3. Additional Railcards include the Armed Forces Railcard, 16-25 Railcard, 26-30 Railcard, and a Network Railcard.
You can find more information on the Railcard website; Railcards are on sale at all National Rail Ticket Offices.
Tip 10
Be flexible with your travel plans, if you can
Wherever you are going, it is worth trying to be flexible to get the best deals. If you are willing to look at different date and times when booking you can often find great savings. Use our booking engine to find the best day and time to travel quickly.
Frequently Asked Questions
How do I get to Nottingham by train?
East Midlands Railway run the majority of services to Nottingham from major Cities, with Cross Country also running some routes.
What train goes to Nottingham?
Trains run regularly to Nottingham from London St. Pancras and take under 2 hours.