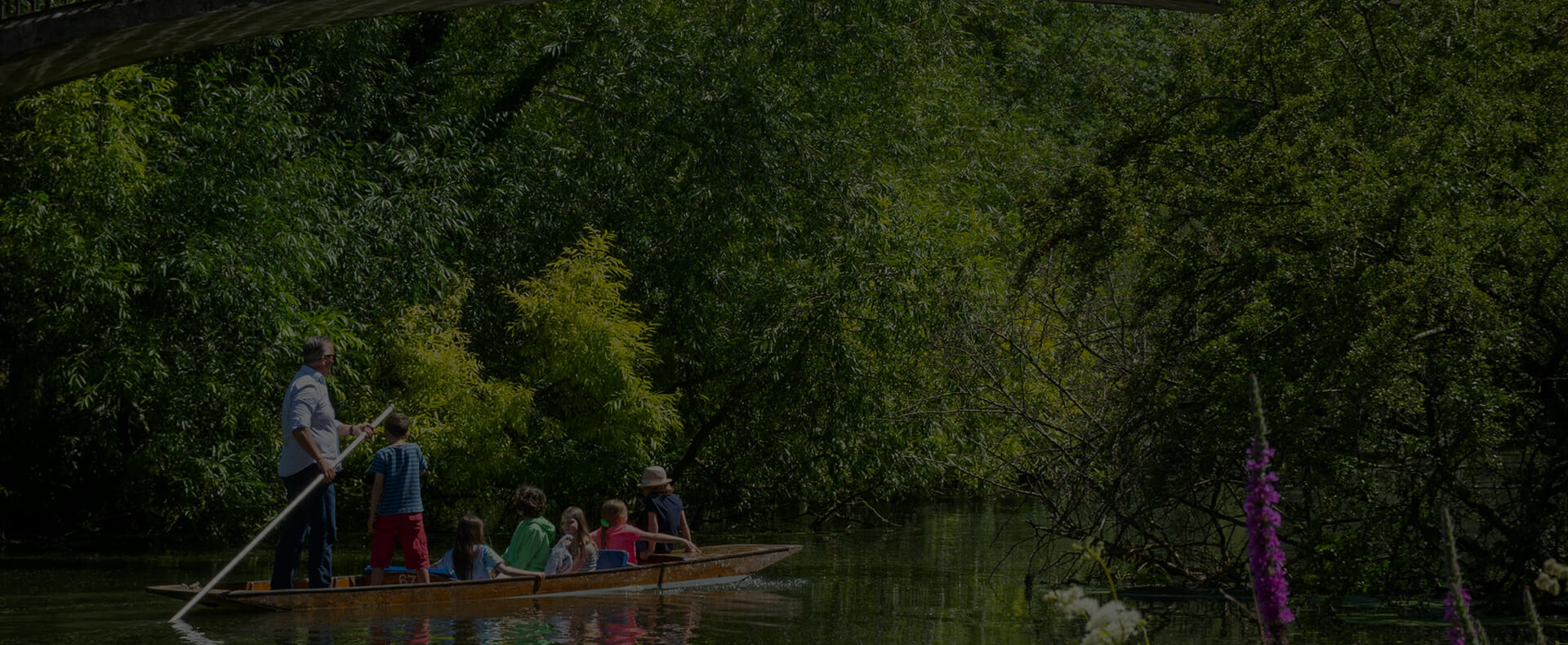 Cheap Train Tickets to Oxford
Get the best ticket prices to Oxford with our split ticket search
Cheap Trains to Oxford
"I wonder if anybody does anything at Oxford but dream and remember, the place is so beautiful. One almost expects the people to sing instead of speaking. It is all like an opera." William Butler Yeats
Known as the "city of dreaming spires", and the home of the oldest University in England, Oxford is famous worldwide. Many famous actors, athletes, scientists, poets, and politicians have lived or studied here. Oxford's colleges are set within rustic streets that provide a charm that its visitors will love.
Tip 1
Book in advance to get cheaper tickets
Book as early as possible to get the best savings on your journey. Advance tickets are made available up to 12 weeks before departure. These fares tend to sell out fast, so
book your train
as soon as you can. You may be able to buy advance tickets up to one hour before departure, but they often sell out before then.
Despite its traditional reputation, Oxford is full of culture. Oli's Thai is a great restaurant, featured in the Michelin guide, and you usually don't have to book. If you're looking for luxury and want to try the best British cooking, go to the Old Parsonage Hotel.
No trip to Oxford would be complete without a visit to one of its many pubs. The Bear Inn on Alfred street is the oldest in the City, dating back to 1241. Anyone taller than six feet will struggle to get in, given the size of the door frames. Another famous pub is The Turf Tavern, said to be Bill Clinton's favourite as a student. It has outdoor seating with three terraces.
Tip 2
Avoid booking fees
Try to avoid paying booking fees when looking for cheap train tickets to Oxford. Split My Fare doesn't charge a fee when booking or for using a credit card. Only if we split your fare will we take 10% of what we save you. If we don't split your ticket, there will be no charge.
Oxford was once the capital of England; some of the oldest buildings in the country are here. The City has the oldest University and the largest bookshop in the world.
Tip 3
Claim money back when there is a delay
There is no guarantee your journey will run on time. With Delay Repay, you can claim a full or partial refund, whatever the reason for being late. You may be eligible for a refund on delays over 15 minutes. Check the policy of the operator you travel with and apply for your refund through them.
Many railway terminals offer direct services to Oxford, including Manchester Piccadilly, Birmingham New Street, and London Paddington. Oxford train station is a short walk from the University and the sights of the city centre. It makes more sense to take a train here than in any other city with the cost of parking and the infamous one-way traffic system. Marleybone station has regular services to Oxford from London with Chiltern railways, but Great Western Railway trains are quicker.
Tip 4
Don't use popular routes if possible
Train ticket prices are based on demand; you can find cheap train tickets to Oxford if you avoid popular times on popular days. Leaving your train at a quieter station outside the centre can also help. Choosing to travel at off-peak times on weekdays is another useful way to make savings on your ticket.
We highly recommend going to the Oxford Market; dating from the 1770s, it features independent artisanal stores selling local produce. It's a great place to get breakfast if you can find a seat amongst the crowds!
Tip 5
Always book together
Oxford is a lovely place to travel to with friends; you can save money on your journey if you book together and travel on the same train at off-peak times. 3-9 people can get a group save discount of up to 1/3. If you book through us, the discount will automatically be applied to your journey. If you collect by e-Ticket, you can forward tickets to your group; this avoids the multiple paper tickets you may have if we split your fare.
Getting around Oxford is easy; you can walk around the city centre or take the comprehensive bus system. Stagecoach's Oxford Day Rider can get you to most places in the city for a fixed price.
Tip 6
Compare the cost of single and return tickets.
It is worth checking the prices of single and return tickets to make sure you get the largest saving. Though it seems obvious to get a return ticket if you are going on a round trip to Oxford, buying two single tickets can often be a cheaper option. At Split My Fare, we take the hard automatically find and sell you the cheapest combination of tickets.
You can go punting from Magdalen Bridge and take in the sights of Oxford from a different perspective; each boat allows up to five people to punt on the river. Prices are pretty low, but a decent level of physical fitness is needed.
Tip 7
Take the slower train
You can often find that taking a train that takes longer to reach your destination, with changes, will make savings on your journey. We will show you slower trains if they save you money on your ticket. If you are in a rush, you can also select only to see faster trains.
The American novelist Nathaniel Hawthorne said that Oxford has the "finest street in England." As you get to the City's busiest area, you will feel like you are in the setting of an old English film, with a twist of modern shops, restaurants, cafes, and hotels. There are plenty of places you can take the bus to, whether you are heading to the Carfax Tower or the Magdalen Bridge. If you prefer walking, you can visit many of the Oxford Colleges, including All Souls College, Oriel College, and Merton College.
Tip 8
Check the price of first-class tickets
If few have been sold, you might find first-class tickets at a similar or even lower price than a standard fare. If demand is low, train companies tend to lower the cost of first-class tickets. You can also benefit from the comfort of bigger seats, free tea and coffee, and table service.
If you want to see more of Oxford's fantastic architecture, head to St Aldate's to see Christ Church College. It is probably the most famous Oxford college, featuring in The Golden Compass and Harry Potter. It also houses the Tom Tower, Tom Quad, Christ Church Cathedral, and Christ Church Picture Gallery.
Tip 9
If you are a regular traveller, get a railcard
A great way to reduce the cost of train tickets to Oxford is by using a railcard. There are many different types of cards available, so there is sure to be one for you. These cards can get you as much as 1/3 off tickets, free entry to attractions and other discounts.
The Two Together Railcard, which costs £30, gives 1/3 off for couples.
The senior railcard offers the same discount on travel, but at a reduced cost of £70 for three years.
The Family and Friends Railcard provides 60% off fares for children and 1/3 off almost all adult fares for up to four children and four adults.
Disabled passengers can use the Disabled Persons Railcard; it also costs £30 a year and gives 1/3 off travel.
Other Railcards available include the Network Railcard, 16-25 Railcard, and 26-30 Railcard.
Visit the railcard website for more information; you can buy cards at any National Rail Ticket Office.
For the best view of Oxford, take the bus to Westgate, and you'll find Oxford Castle. It is attached to St George's Tower, which has 100 steps to climb for a majestic view of Oxford.
Tip 10
Being flexible can get you cheaper tickets
One of the best ways to save money on your journey is to be flexible when buying tickets. By searching for trains on different dates and times, you can often find cheap deals with significant split savings.
Main Stations in Oxford
Oxford has just 2 train stations, Oxford and Oxford Parkway. Oxford Station has 4 platforms and can be reached from major UK stations including London and Birmingham. Oxford Parkway Station is in Water Eaton, just a few miles outside Oxford's city centre.
Popular Routes to Oxford
The most popular route to Oxford is from London Paddington, with trains running regularly, while trains from London also operate from London Marylebone. Oxford Station is also on the North-South CrossCountry route stopping at Manchester Piccadilly, Newcastle, and Birmingham New Street.
Frequently Asked Questions
Is Oxford walkable?
The very centre of Oxford is just a 12 min walk from the Station,a little over 1 km.
How can I get into Oxford?
Oxford is reachable in just 52 minutes from London Paddington with regular trains running.