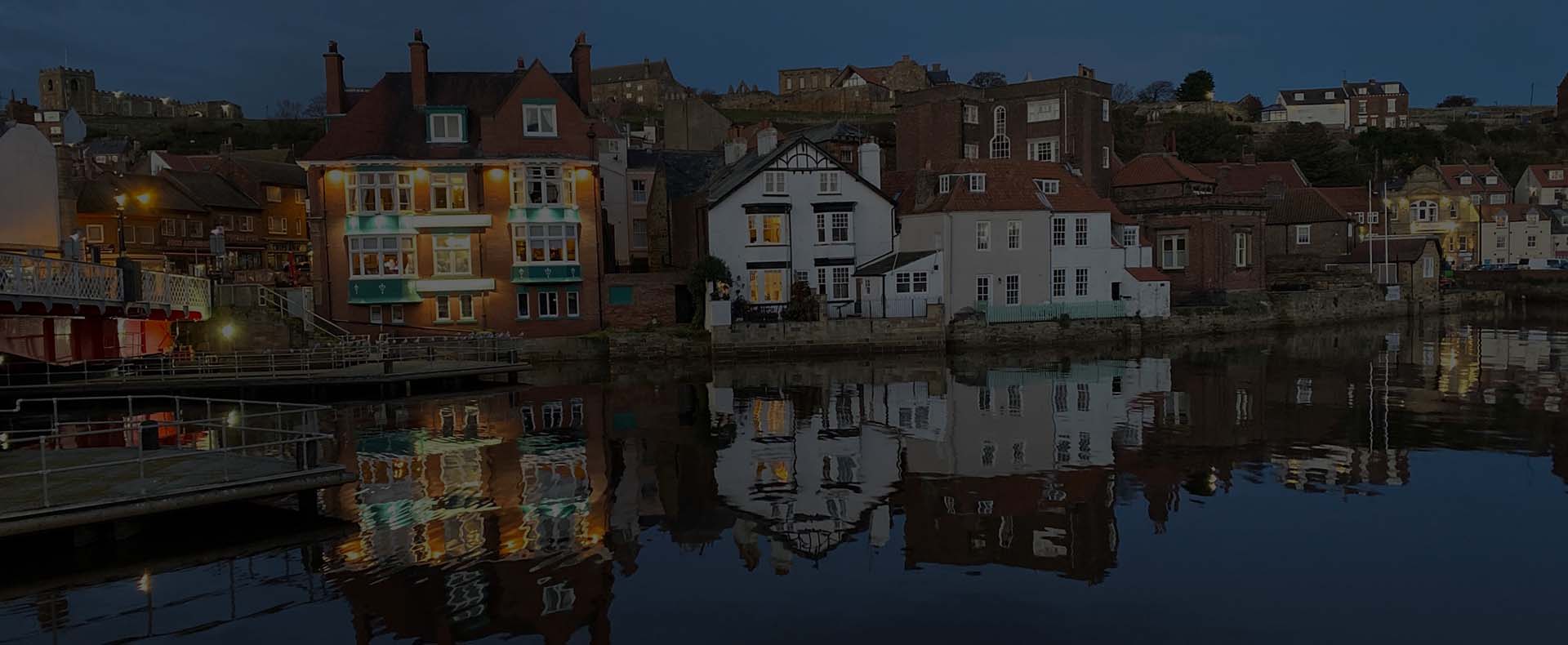 Cheap Train Tickets to Whitby
Get the best ticket prices to Whitby with our split ticket search
Cheap Trains to Whitby
Whitby is a beautiful, quaint seaside town in North Yorkshire, close to the larger town of Scarborough. The town of Whitby is split into two parts by the River Esk with Whitby Beach to the West Side and Whitby Abbey to the east. Whitby is a popular tourist destination with its sandy beach, cafes and amusement arcades.
Whitby Train Station, situated on the West Side of Whitby is small but provides regular services to Newcastle, Middlesbrough, and Hartlepool with trains operated by Northern.
On this page, we will provide useful tips to book cheap train tickets to Whitby.
Tip 1
If you can, book in advance for the cheapest tickets
To get the best price on trains to Whitby, book your journey early. Most operators release advance tickets up to 12 weeks before travel. Advance fares are in high demand, so the earlier you can book, the better. If you can't buy your ticket until the day of travel, advance fares may be available up to one hour before departure if they haven't sold out.
Tip 2
Avoid booking fees for cheap train tickets to Whitby
Split My Fare doesn't charge a credit card or booking fee on your journey; only if you find a split ticket will we charge 15% of the saving made. Other retailers charge fees on every booking made, the Trainline for example.
Tip 3
If your train is delayed, request a refund
Delay Repay allows you to claim a full or partial refund on your tickets to Whitby when your train is delayed. Compensation can vary according to who you are travelling with but usually is available on any delays over 15 minutes. Check with the operator what their policy is and apply for your refund through them.
TIP 4
Peak hours are the most expensive
The cheapest train tickets to Whitby are available outside peak times. Try to avoid travelling at weekends and holiday times to save money. We recommend travelling from late morning to late afternoon on a weekday to get the cheapest fares.
Tip 5
Book together when travelling in a group
If you are travelling to Whitby with friends and looking for cheap train tickets, you can save up to 1/3 with Groupsave discount. Book in a group of 3-9 people during off-peak hours to get the saving. Collect with e-Tickets to avoid numerous paper tickets, Groupsave discount will be added automatically when your booking is eligible.
Visiting Whitby
Public Transport
Whitby can be easily reached by train from Newcastle or Middlesbrough, if you are travelling from further afield it is worth taking a train to one of these two cities. From Newcastle and Middlesbrough Northern Trains run six trains per day to Whitby.
North Yorkshire Moors Railway also operate heritage trains to Pickering from Whitby via Grosmont from Easter until the end of October. This offers a great opportunity to take a steam train if you have never been on one before.
Attractions
Situated on the east coast by the sea Whitby has many attractions that are well worth visiting. Whitby Abbey is a very famous landmark in the town and well worth walking to, Whitby Beach is beautiful at any time of year, and the 199 steps provide both an incredible view and a workout.
Cafes
There are some incredible cafes in Whitby where you can spend a relaxing time with a cup of tea and incredible food. Our favourites are Mr Cooper's Coffee House, Sandgate Coffee & Delights, and Beckett's Coffee Shop. No trip to Whitby would also be complete without trying fish and chips from Hadley's Fish Restaurant.
Shopping
There are many beautiful independent shops in Whitby so it is well worth walking around the town centre.
Nearest Stations
There are normally six trains a day to Whitby Train Station from Middlesbrough.
Scarborough Train Station has more regular trains and Whitby is easily reachable from there by bus.
Frequently Asked Questions
Where do trains run from to Whitby?
Most trains to Whitby run from Middlesbrough, though trains also run from Hartlepool and Newcastle. All are operated by Northern Trains.
Do steam trains run to Whitby?
North Yorkshire Moors Railway operates a steam trains to Whitby from Pickering from via Grosmont from Easter until the end of October.
How often do the steam trains run in Whitby?
Steam trains to Whitby run twice daily from Pickering via Grosmont from Easter until October.
Has Whitby got a beach?
Whitby has a beach which runs for 3 miles from Whitby to Sandsend. It takes about 75 minutes to walk along the beach.
Does Whitby have a airport?
Whitby does not have an Airport the nearest airport to Whitby is Durham (MME) Airport which is 33 miles away.
Is it safe to swim in sea at Whitby?
It is safe to swim in the sea at Whitby if you stay in sheltered areas near to the beach.
What is Whitby best known for?
Whitby is best known for Whitby Beach, Whitby Abbey, and its Fish and Chips.