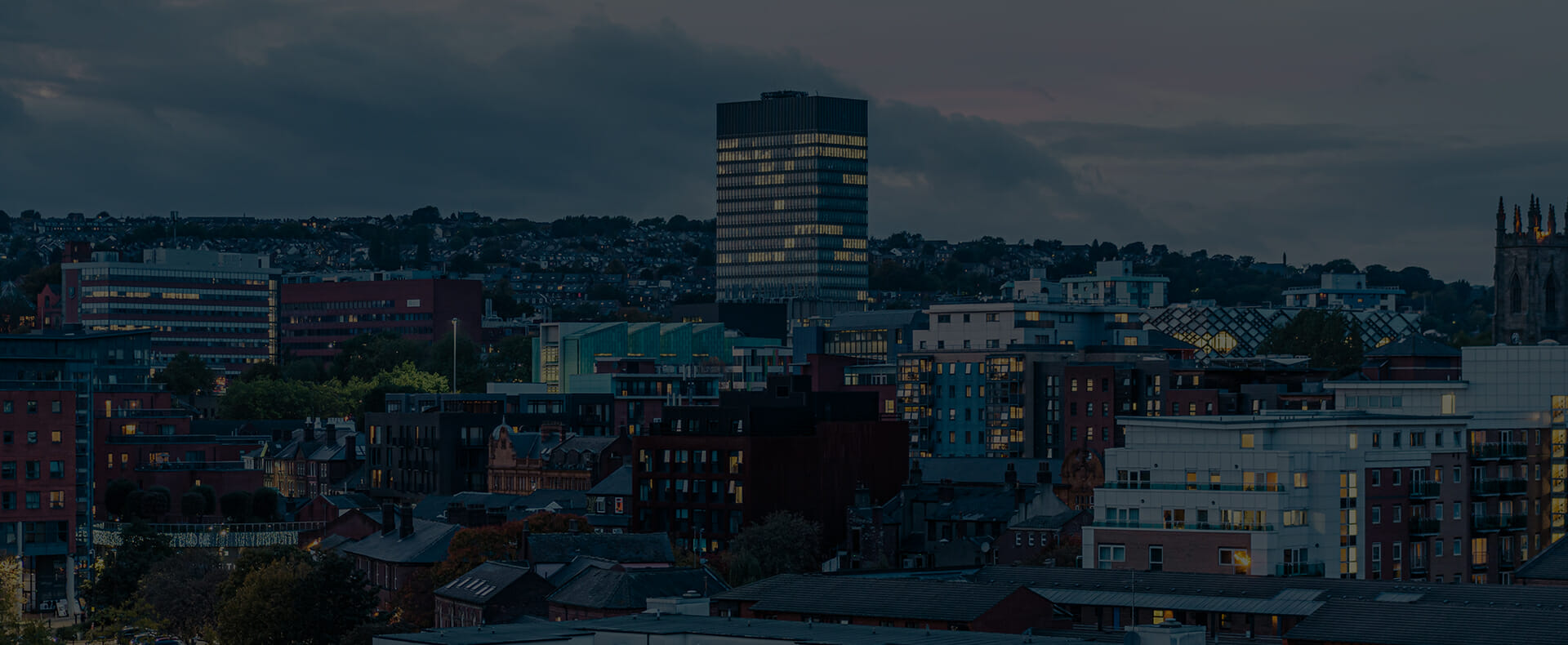 Sheffield Station is the only rail station in Sheffield city centre but one of six stations in the wider Sheffield area, along with Chapeltown, Darnall, Dore & Totley, Meadowhall, and Woodhouse. Sheffield Train Station is the busiest station in the Sheffield area and also in South Yorkshire, serving 10 million passengers in the year 2019-20. Sheffield Station is just a 30 minute and 24 mile drive from Sheffield should you need to catch a flight after arriving in Sheffield.
Sheffield station was opened as Pond Street station in 1870 by Midlands Railway, it is owned by Network Rail and managed by East Midlands Railway. The station has 11 platforms in total, with 9 for trains and 2 for trams, the development of HS2 may see an additional platform built at the station. The station is divided into four sections: the main concourse and platforms 1a-1b, the first island with platforms 2a-5b, the second island with platforms 6a-8b, and the tram stop. All platforms are connected via a footbridge.
Station Area Map
Sheffield Station is situated in the city centre of Sheffield, in the county of South Yorkshire. Close to the station, you will find the landmarks of Weston Park Museum, Kelham Island Museum, and Sheffield Botanical Gardens. Meadowhall train station can be reached from Sheffield Station 5 mins on a Northern train if you need to transfer between the two stations.
East Midlands Railway, CrossCountry, and TransPennine Express run intercity trains to Sheffield from stations across the country including London St Pancras, Manchester Piccadilly, and York. Northern Trains operate regional services from Sheffield Station to Leeds, Doncaster, and Barnsley, among other destinations.
Station Details and Facilities
Address
Sheffield Station, Sheaf Street, Sheffield, South Yorkshire S1 2BP
General Information
Sheffield station is open 24 hours a day, 7 days a week.
Ticket Buying and Collection
Book your train tickets with Split My Fare. There is the option to receive e-Tickets via email or collect tickets from the self-service ticket machines at Sheffield Station.
Passenger Services
Passenger information is available from the information point and the ticket office.
Information services are available 24 hours a day, 7 days a week.
Station Facilities
Accessible Public Telephones
Available, taking cards and coins.
ATMs
Baby Changing Facilities
First-class lounge
Located on Platform 6Located on Platform 6
Refreshments
Shops
Accessibility
Staff help available
04.20 - 24.00 Monday to Saturday
07.30 - 24.00 Sunday
Passenger assistance is available at the information desk in the main concourse or at the ticket office.
Step-free access coverage
Category A access station.
Step-free access to the main concourse and ticket hall.
Lifts are available to all platforms.
Wheelchairs are available.
Ramp for train access available.
Accessible toilets are available.
Accessible booking office counter available.
Accessible ticket machines are available.
Induction loop available.
Ticket office
Opening hours
Monday - Friday 05:00 - 22:50
Saturday 05:00 - 22:50
Sunday 07:45 - 23:00
Located on the station concourse.
Ticket machines are open 24 hours, with accessible ticket machines available.
If there is an issue with printing your train ticket, please contact customer services at the Ticket Office.
Toilets
Located on the Main Concourse, Platform 1, Platform 2/3, Platform 5 and Platform 6/8.
National key toilets are located on the Main Concourse, Platform 5 and Platform 6/8; these toilets are operated by a radar key. The radar key is available from the Customer Reception upon request.
Parking
Q-Park Station Car Park
678 spaces available.
Open 24 hours a day, 7 days a week.
Bicycle Facilities
400 spaces available.
Cycle hub located at station entrance (next to taxi rank). Additional stands are available on Platform 6.
The cycle hub is open 24 hours.
Changing facilities and toilets available.
Cycle repair facilities are available at Russell's Bicycle Shed.
Cycle storage cctv availabkle.
Frequently Asked Questions
How many train stations are there in Sheffield?
There is one train station in Sheffield city centre, Sheffield station. There are six train stations in the wider Sheffield area: Meadowhall, Chapeltown, Darnall, Dore & Totley, Meadowhall, and Woodhouse.
Is Sheffield train station open?
Sheffield train station is open every day for which services are running. Sheffield train station usually opens prior to the first train leaving and closes after the last train departs.
How far is Sheffield from train station?
Sheffield station is situated in Sheffield city centre.