Hull Trains was an operating company that ran between Hull/Beverley and London Kings Cross station. It suspended its services on 30th March 2020, with trains on the line operated by London North Eastern Railway (LNER).
Hull Train Map
The Hull/Beverley line previously operated by Hull Trains runs through some major UK towns and cities, including Cottingham, Grantham and Doncaster. The line also linked smaller towns like Brough, Howden and Retford.
Click on the Image and Zoom In to have a better view...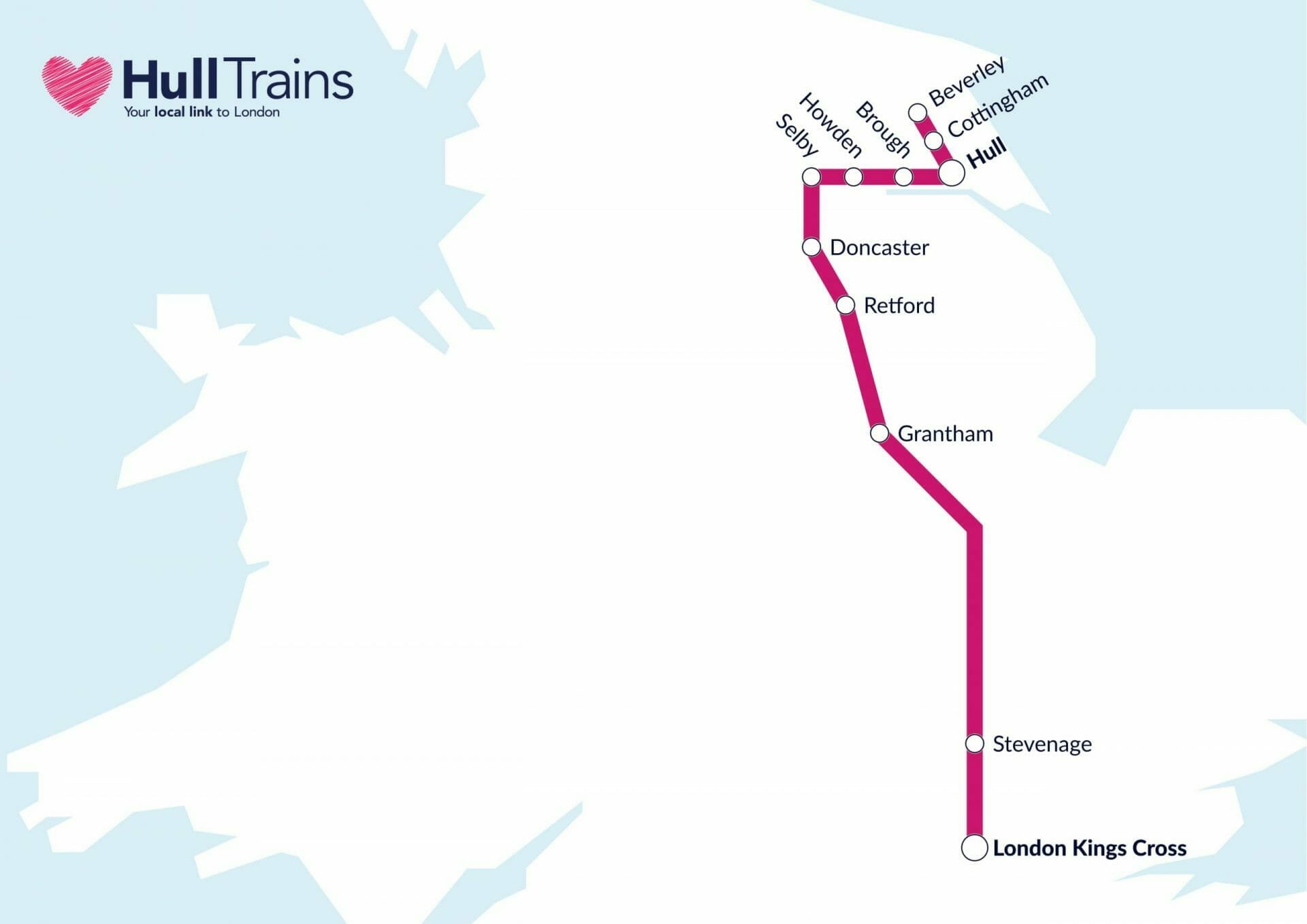 Source: Hull Train Network Map
Frequently Asked Questions
How many trains do Hull Trains have?
Hull Trains had five class 802 paragon trains when they were last in operation.
Where do Hull Trains go?
Hull Trains operated trains directly to London Kings Cross from Hull and Beverley, stopping at Doncaster en route.
What do you get in first class on Hull Trains?
When travelling in first class on Hull Trains you would get free food and drinks, an onboard host, free WiFi, complimentary newspapers and bigger seats.
What are Hull Trains' peak hours?
Hull Trains peak hours were in operation on all trains departing from 06:30 to 09:30 from Hull, Beverley or Kings Cross.